From The Desk of Tom Scott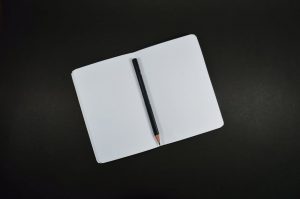 I find myself beyond being amazed, proud and humbled to announce that ACT is celebrating its 25th anniversary this year. I take this opportunity to thank each of the many elected officials and ACT employees, whether they be current, former or departed, for your loyal support and dedication to the vision that we shared when we started doing this thing called ACT.
Phillip Scott, Rich Carn and I actually began working on our CAMA software in January of 1990.  Phillip lived in Oklahoma City, Rich in Arlington, TX and I in Little Rock. Phillip and I had begun working together as appraisers in 1980 during the court ordered, statewide reappraisal in Arkansas.  Rich, during the same time, was designing CAMA software for a national mass appraisal company.  Every day during the past 25 years it has been our vision to elevate the level of knowledge and professionalism of the ad valorem business.  ACT continues its efforts to provide each jurisdiction where it works with the highest level of fair and equitable property valuations, which is the essence of our profession.  ACT also strives to develop, enhance and advance the technologies which are so important to fulfilling this vision.  I offer my sincere appreciation to ACT's clients and staff for their continued focus and dedication as we attain these goals together.           
ACT is blessed to have experienced so many successes during the past 25 years.  Along with success we have also experienced a few setbacks which have made all of us realize we are not perfect and that nothing is given……only earned through hard work, dedication and a strong desire to uphold the trust placed in our company by the public.  Perhaps the greatest success, or blessing, which has been bestowed upon us is to have known, worked beside and become close friends with so many dedicated, hardworking county and parish officials.  We will always treasure these relationships.
ACT and DataScout, our subsidiary company, look forward to the future with great anticipation.  We look forward to providing our clients the highest quality appraisal services.  We are excited to advance geospatial technologies, products and services.  We are determined to assist the public in its need to solve problems and create economic opportunity by conceptualizing and developing on-line solutions.  We are even more excited about the ideas, technologies, challenges and solutions not yet realized.  ACT and DataScout are both well prepared with the people and resources to take on the future!
Thank you once again, from the bottom of my heart, for allowing Rich, Phillip and I to have lived our dream these past 25 years.
Tom Scott
President