New Trend: Country Charm
Hold your horses! Have you seen this cool new trend in what is known as "barndominiums?" And you just thought you'd seen it all when it comes to homes and properties! Apparently, this is an increasingly popular housing trend in Texas, that we might very well start seeing in our area. Just think of the convenience of living and working in one location; and one that's so beautiful, as well! These uniquely designed barn homes would definitely fit well into the rural landscapes of Arkansas, with no farm required. They are selling at pretty premium prices, but after one look at them, it's easy to see why.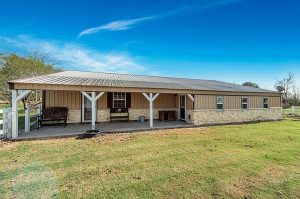 How would you even begin to value a property like these? We'd love to hear if you have seen any properties like these in the story.
Read the entire story from realtor.com here.