June is American Housing Month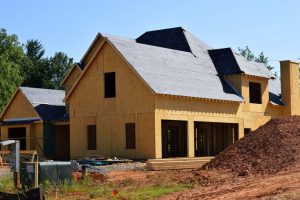 June is American Housing Month in the United States. Each year, the U.S. Department of Housing and Urban Development releases results from their housing survey that details characteristics of new construction homes that are built and sold. The survey purpose is to provide national and regional statistics related to the housing market. These results are used by The Federal Reserve Board and Council of Economic Advisers to determine the condition of the economy. The Department of Housing and Urban Development uses the results to develop and evaluate housing programs. The information is also used regularly by manufacturers, insurance companies and financial institutions. You can view an interactive graphic of survey results by clicking HERE.
Here are some highlights from the most recent survey regarding completed single-family homes in 2015. As you will note, more homes are being built with at least four bedrooms than ever before.
There were 648,000 single-family homes built in 2015, in the United States. Of those completed:
600,000 had air conditioning

66,000 had two bedrooms or less

307,000 had four bedrooms or more

Median home size built was 2,467 square feet
There were 501,000 single-family homes sold in 2015.
327,000 had a two-car garage

131,000 had garage space for three or more cars

200,000 were one level homes

278,000 were two stories

24,000 were three or more stories

Median home size sold was 2,520 square feet

Median sales price of a new construction home was $296,400
To read about how the surveys are conducted, click HERE.
To view the complete list of housing characteristics, click HERE.