It's HO-HO-Holiday Time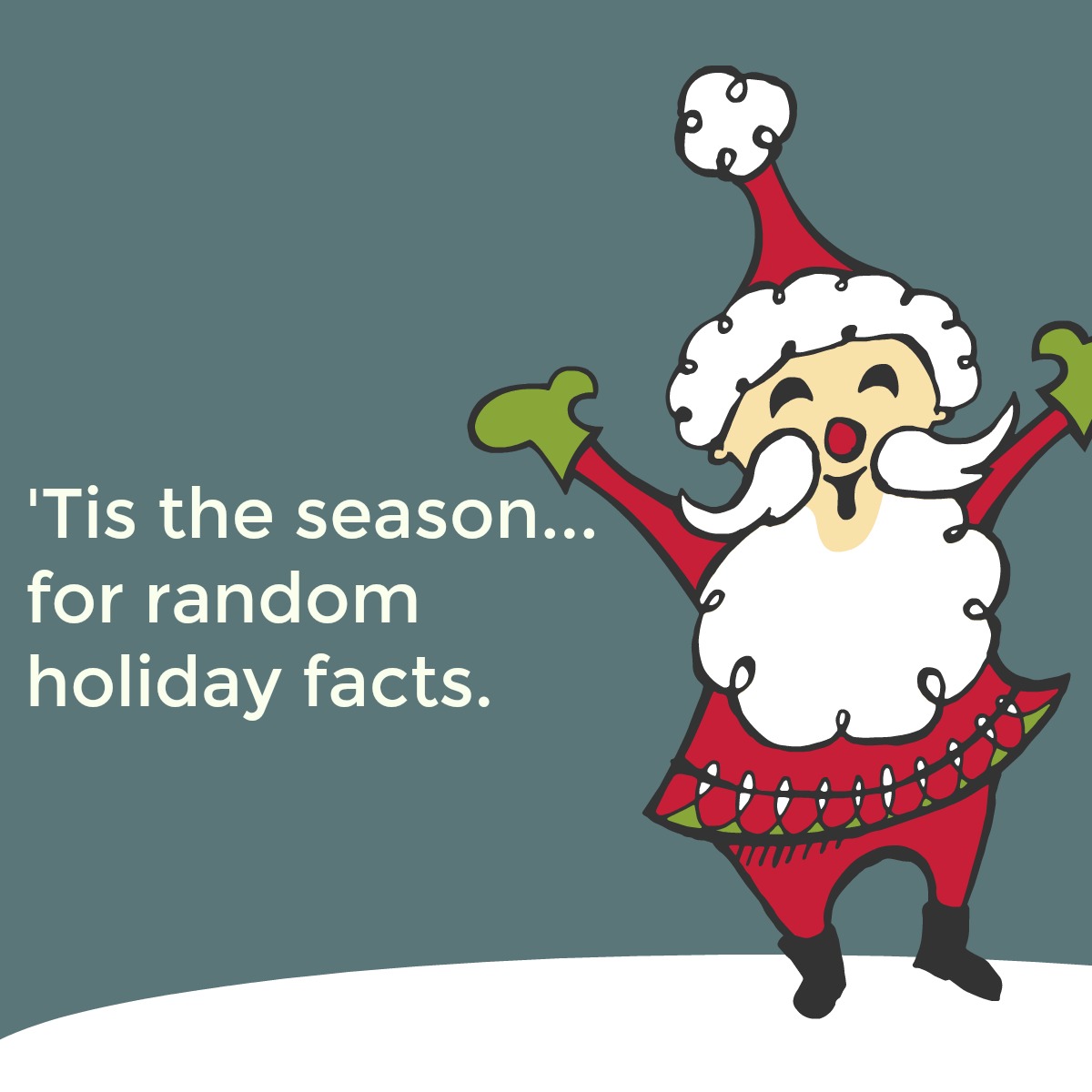 For many people, this time of year is filled with making lists, travel, sweet treats and a busy social calendar. It also means that people will be feeling the effects of lighter wallets, too. Holiday spending (and often overspending) is something that happens to a lot of Americans this time of year. We shop for our families, for our employees and maybe even a little for ourselves. It's also a time when retailers see the most income of the entire year.
The United States Census Bureau has released a report of holiday-related figures to help us understand a little better the impact of the season on the nation's bottom dollar. All of the figures were put together based on results from past census surveys.
*based on December 2016 survey results
$22.7 billion    Estimated amount of U.S. department store retail sales in December of last year, which was down $1.0 billion from the previous year
19.7%   Estimated percentage of annual sales made by jewelry stores in December
18.9%  Estimated percentage of sales made by hobby, craft and toy stores in the U.S. in December
Perhaps the most surprising statistic of all is the value of electronic shopping being done—meaning online or via mail order. For December 2016, that number reached a $61.4 billion value, which was an increase of 9.8% over 2015. Or possibly, this figure isn't surprising at all, due to the ease of shopping from a personal smartphone or other electronic device.
The holidays aren't just big business for U.S. retailers; it also proves to be a profitable season for international business as well.  In fact, 92% of all Christmas ornaments sold in the U.S. were imported from China in 2016, with a total value of about $1.5 billion. Even Christmas lights provide a big boost to the Chinese economy, with the U.S. buying $463.2 million dollars' worth of them last year.
The Name Game
Just for fun, the U.S. Census Bureau also releases a list of city names with a holiday theme. Oddly enough, there are at least a dozen places that include the word "Holly" in their names. You might want to visit Mount Holly, NC or Holly Springs, MS, to feel the holiday spirit.  Here are a few others:
Snowflake, AZ
Santa Claus, IN
Noel, MO
North Pole, AK
See the full report from the census bureau here:  U.S. Census Bureau