Mapping Movies
Back in the fall, Entertainment Weekly magazine compiled and posted a list of iconic movies that it believes represents each state in America. The movies were either set in a particular state, or were about that location. Some of the choices were very obvious, while others may be less recognizable.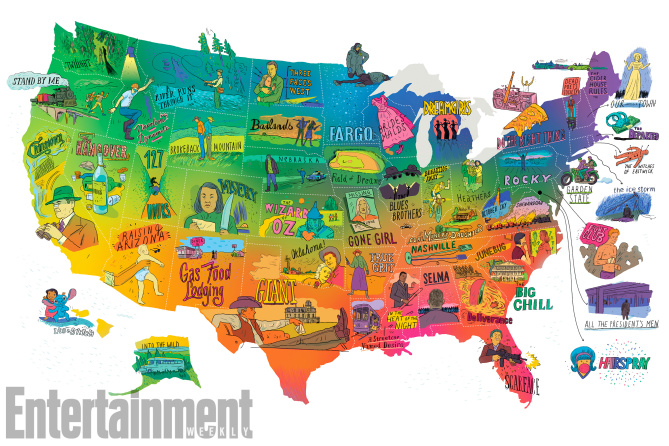 For Arkansas, the movie of choice was 1969's True Grit, starring John Wayne. Part of the western takes place in Fort Smith.  The film version of A Streetcar Named Desire is the featured movie for the state of Louisiana. The movie was released in 1951, as an adaptation of the famous Tennessee Williams drama.
Some other notable movies that you could probably guess are:
Iowa:  Field of Dreams (1989)
Kansas:  Wizard of Oz (1939)
Nevada: The Hangover (2009)
To see the complete list of movies that represent each state, visit the Entertainment Weekly website here.
Source credit: ew.com and pexels.com