Phil's Day to Shine
The second day of February is Groundhog Day in the United States. If that conjures up visions of Bill Murray in your head, you are not alone. In fact, the 1993 movie Groundhog Day does a pretty accurate job of capturing some of the excitement and events surrounding the holiday in Punxsutawney, Pennsylvania.
As you probably know, Punxsutawney Phil emerges from his burrow every year to predict the arrival of spring. Legend says that if the rodent sees his shadow, then there will be six more weeks of winter. If there is no shadow, then spring will come early.
Groundhog Day has been celebrated in this manner for 132 years, and the people of Punxsutawney take the celebration very seriously. There are three days of events around town that include a dinner reception, live music, magic shows, games and more. People can even pay to join the Groundhog Club, which gets members a newsletter, admission to private events and a birthday card from the groundhog.
According to the website groundhog.org, there has only been one official Punxsutawney Phil, and he is the only weather forecasting groundhog. Officials boast that Phil has never been wrong in his predictions. The groundhog is so beloved in Punxsutawney that it even has a revered group of caretakers called the Inner Circle; these local dignitaries are the ones who don the top hats and are often photographed with Phil on his special day. This group of people take care of Phil and plan the Groundhog Day events in Punxsutawney.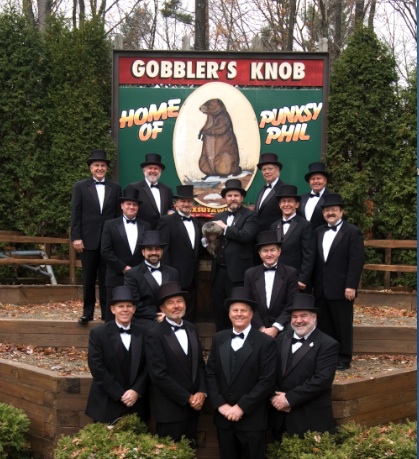 Punxsutawney Phil may have been around for 132 years, but he's handled being a celebrity quite well. In 1986, he met President Reagan and in 1995, Phil appeared on the Oprah Winfrey Show. Phil has even embraced modern technology with an Instagram account! In addition, his prediction is streamed live on the internet every year for the whole world to witness.
Last year, Punxsutawney Phil saw his shadow. Tune in this Friday morning to find out what he predicts for 2018. Watch for the broadcast to begin around 6:00am EST on www.groundhog.org.
Photo credit: www.groundhog.org