Hip Hip Hurray for National Ice Cream Day!
As we are experiencing tremendous high temperatures here in the south this week, there is some relief in sight. That is, ICE CREAM will save the day! This Sunday, July 15, is National Ice Cream Day and that may be all we need to help cool us off.
Ice cream is a favorite dessert of many people, ranking just behind cookies as the best-selling treat in America. It is believed that an ice cream-like dessert was first found in the 5th Century B.C. in ancient Greece. Ice cream as we know it was first introduced in the United States by Quaker colonies. The first mobile ice cream truck came along in 1920. Since then, children in neighborhoods and parks all over the country have rejoiced at the sound of that familiar music!
In 1984, President Ronald Reagan signed a proclamation to designate July as National Ice Cream Month, and the third Sunday in the month as National Ice Cream Day. Upon making it official, he encouraged the public to get out and celebrate the day "with appropriate ceremonies and activities."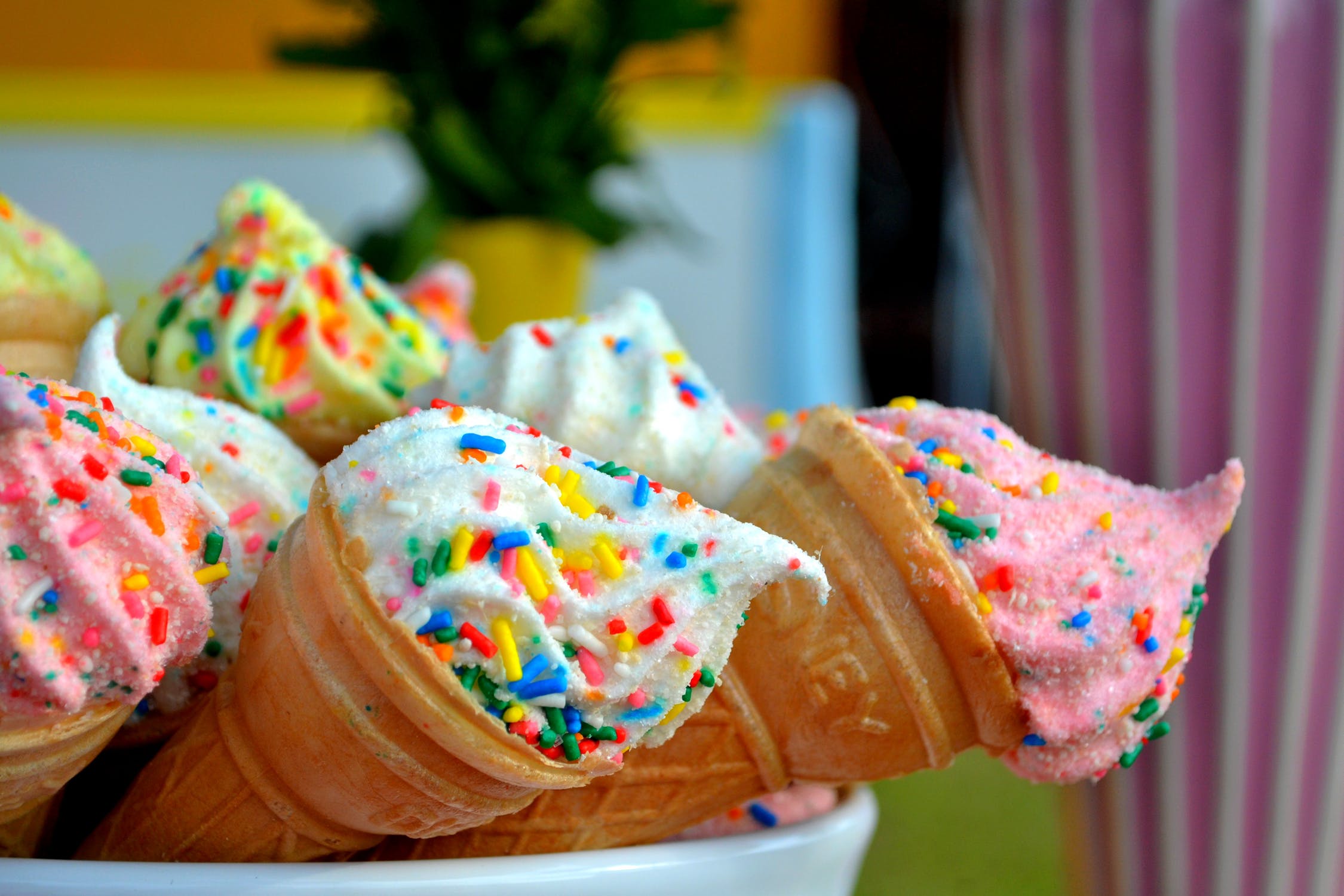 In the spirit of the day, here is a list of places where you can get freebies and deals on ice cream on July 15.
There are some fun ice cream facts at www.icecream.com. Here are just a few:
The United States ranks

SECOND

, behind New Zealand, in the Top 5 countries in most ice cream consumption per capita
VANILLA

is the preferred flavor in the United States
The state of CALIFORNIA produces the most ice cream of our 50 states
CHOCOLATE SYRUP is the most popular ice cream topping
It takes 3 GALLONS of milk to make 1 gallon of ice cream
BRAIN FREEZE happens when ice cream touches the roof of your mouth
No matter what flavor you prefer, make sure to get out and celebrate National Ice Cream Day on July 15.
Sources: pexels.com, census.gov, nationaldaycalendar.com