Back to School
When the end of summer is near and school supplies fill the aisles of every store in town, it's time to get ready for a new school year. Some children look forward to the new school year with excitement, while others dread their summer coming to an end. For parents, it's often a time that can be rough on the wallet. And there certainly isn't a shortage of places looking to take a cut of your hard-earned cash. With 77.2 million children enrolled in schools across the United States, it's easy to see why back to school shopping is big business.
According to the U.S. Department of Commerce, there are nearly 30,000 stores nationwide that provide family clothing options. That doesn't include shoe stores, book stores, and stores that sell only children's clothing. It's no doubt that retailers love back to school time.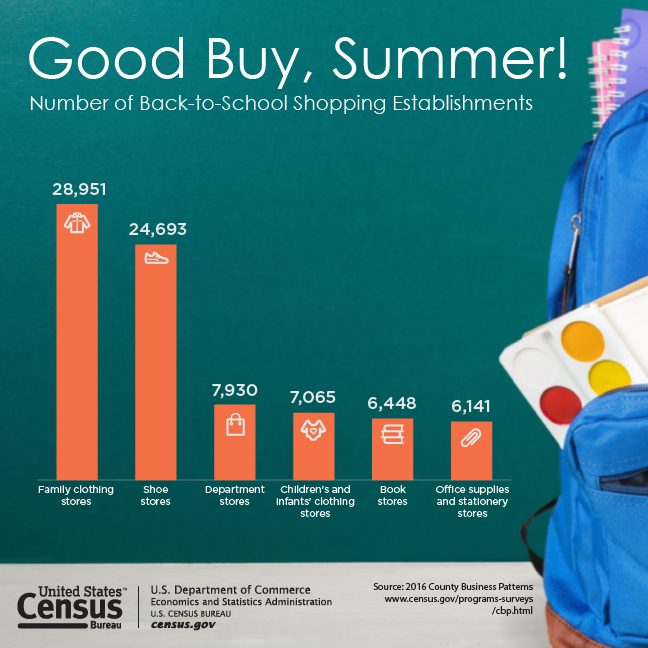 Many states, including Arkansas, have adopted a weekend in August to initiate a tax-free shopping holiday. For Arkansans, this coming weekend (August 4-5) is the time to save some bucks when preparing for school. Many clothing items, school supplies, shoes and more things are tax-free this weekend only. There are certain limitations, and not all school and clothing items are covered. See this itemized list for more information or visit the Arkansas Department of Finance and Administration website for more details.
Source: census.gov, pexels.com