Education in America
Americans are more educated now than ever before, according to the results of a survey released in late July by the United States Census Bureau. The Current Population Survey shows that 90% of Americans age 25 and older have completed high school, which is an all-time high.
Interesting facts from the survey show that there was an increase in graduation rates among all race groups in the U.S., but the completion rates for students of Hispanic ethnicity increased by a greater margin.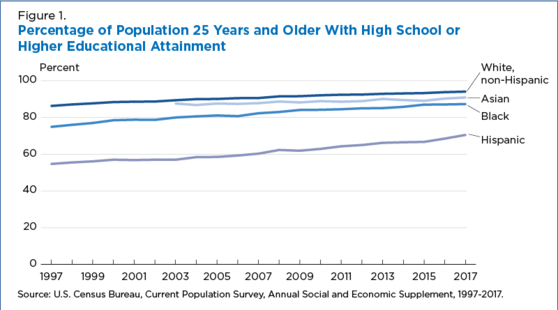 While it is now common practice that employers require a minimum of a high school education, it has not always been the case. In fact, only 24% of the U.S. population had finished high school or higher levels of education in 1940. The survey results suggest that the increase in high school completion rates could be directly related to higher standards of employment.
Complete survey results from 2017, statistics and tables can be found online at census.gov.
Photo source: www.pexels.com