National Rice Month
September is National Rice Month, and that has big significance in our part of the country. Not only does our state produce a lot of rice crop, but the industry employs a lot of people in our area. The National Rice Month designation was created by the USA Rice organization to celebrate and encourage consumption of the grain in daily diets. After all, nearly 85% of all the rice consumed in the United States is grown in just six states: Arkansas, Louisiana, California, Mississippi, Missouri and Texas. Studies show that Americans eat around 26 pounds of rice per year, so that's a lot of rice!
Rice is a sustainable crop that has been grown for a long time. It is the second highest grain produced worldwide, behind corn. It's first thought to have been grown about 130 million years ago in Asia. There are different varieties of rice that are used in so many ways, from jambalaya and fried rice to casseroles and rice pudding.
There are some interesting ways that rice is celebrated in our region. Did you know that there is a decades-old tradition called the Miss Arkansas Rice program? For many years, young ladies in rice-producing counties have been competing for the title in their counties, and then statewide. The program is sponsored by The Arkansas Rice Council, along with Arkansas Farm Bureau and the Cooperative Extension Service. The purpose of the competition is to highlight the impact of rice-growing on our local economy, help promote rice as a food supply and showcase delicious recipes featuring rice. You can read more about the program at arkansasrice.org.
In Louisiana, the Cal Cam Rice Growers Association and the Port of Lake Charles recently held its 21st annual Louisiana Rice Cook-Off for middle and high school students. The student chefs faced off in the competition that had several categories.
The town of Weiner, Arkansas, is gearing up to host their 42nd annual Arkansas Rice Festival on October 13. The small town in Poinsett County has a rich history of rice farming, and they know how to celebrate it with a parade, food, live music, a carnival and more.
As September comes to an end this weekend, maybe rice will be on your dinner table. If you want to help spread the word, share a little love for #NationalRiceMonth on your social media.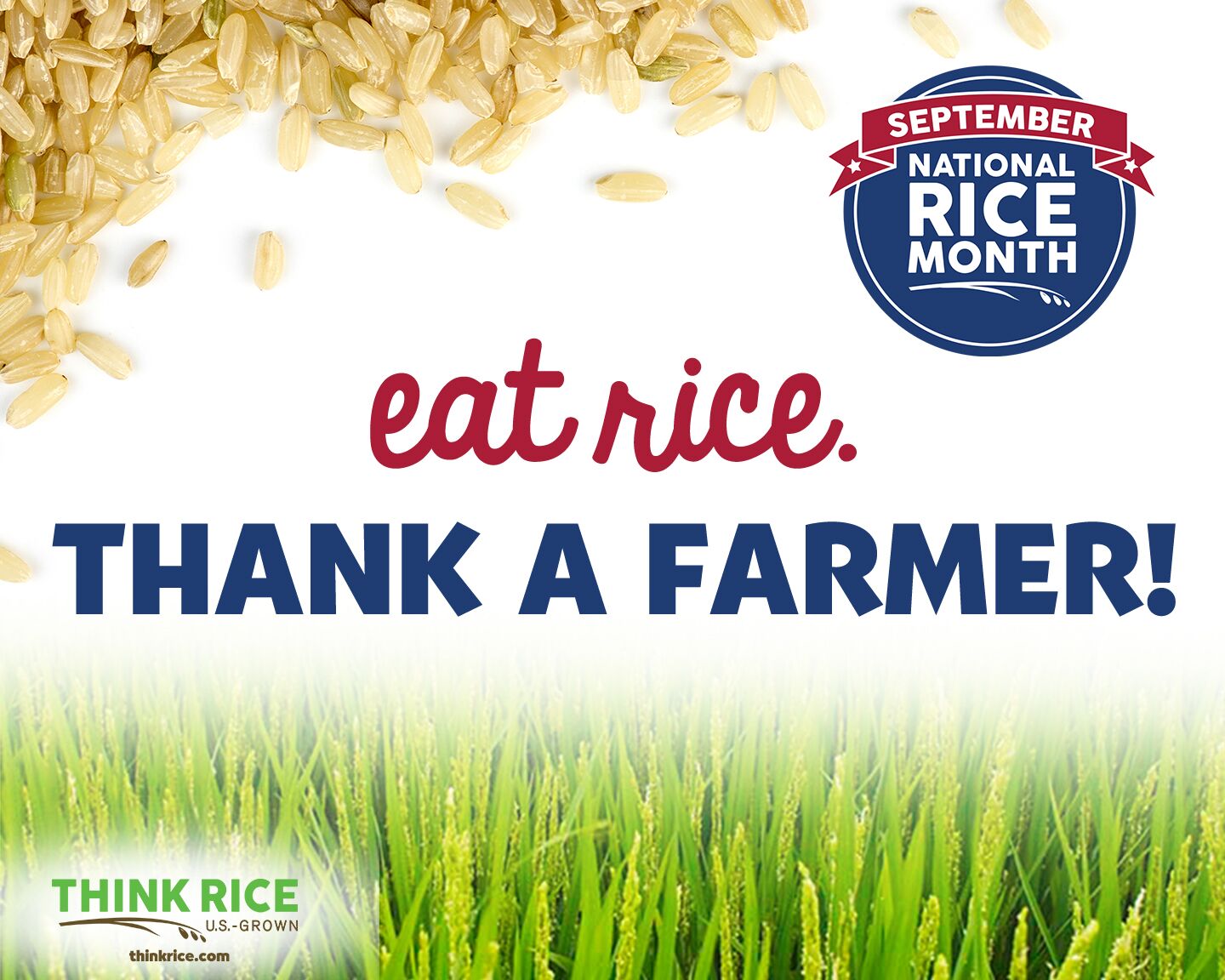 Source sites: usarice.com, thinkrice.com, nationaldaycalendar.com, arkansasricefestival.com