Spring is in the Air
Daylight Saving Time has arrived and Spring Break has brought warmer temperatures with lots of bright sun. The first official day of spring is Wednesday, March 20. It's about time to see if that famous groundhog really knows what he's talking about. After Wednesday, the amount of sunlight we experience will increase ever so slightly each day until the beginning of summer. That alone is enough to make many people look forward to spring each year; there's a little more daylight to get outside and enjoy nature, yard work, exercise and many other outdoor activities.
So, will spring be here to stay? The folks at the Farmers' Almanac say maybe not. They are predicting a slow start to spring, with cooler temperatures sticking around through April. The map below shows their prediction for spring forecasts for the entire United States. So far, it's pretty spot on. We've definitely seen our share of the wet stuff this month already!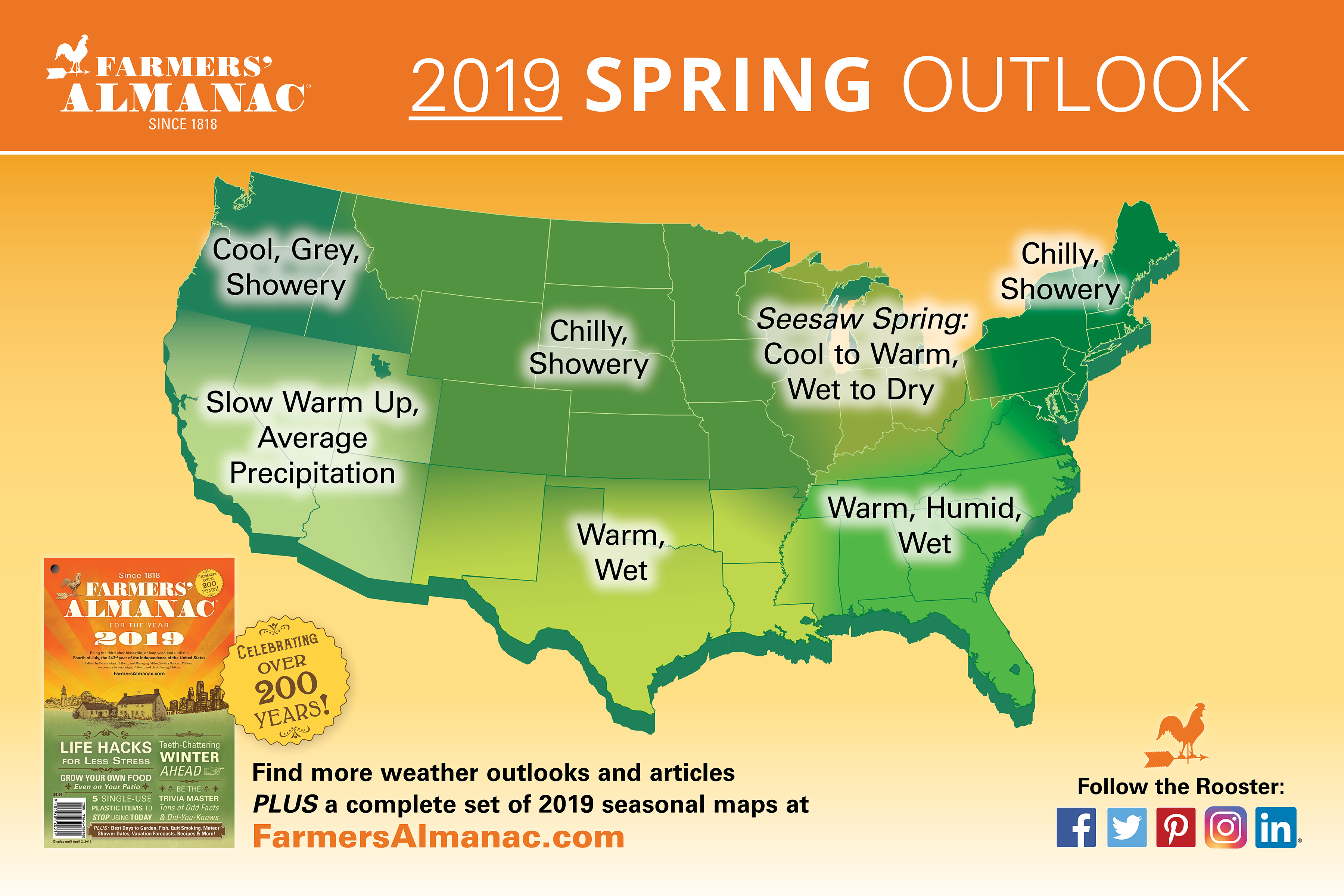 Now may not be the right time to start planting a garden, but it's certainly not too soon to start thinking about it. The Farmers' Almanac has a really great gardening calendar to help you understand the right time to plant flowers and vegetables based on weather patterns.
Whether you are looking forward to gassing up your mower, or just getting outside to play, springtime is here! Let's get out and enjoy it while it lasts.
Sources: pexels.com, National Day Calendar, Farmers' Almanac