Value
The Value Summary tab pulls the majority of data from PRMF. The New Construction values come from PRTAX. The bottom portion of the screen is summarized data from the corresponding tabs in CAMA.
Click on photos below to enlarge the view.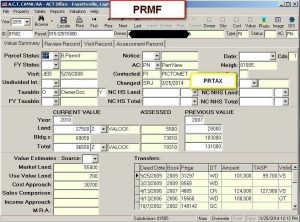 The Review Record data is all stored in PRREVIEW.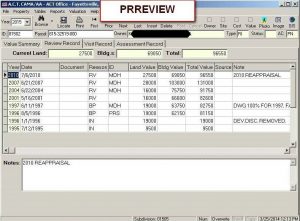 The Visit Record tab uses the table PRVISIT and PRMF.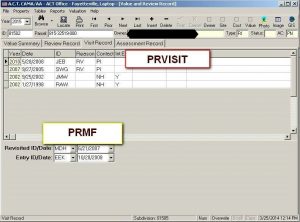 The Assessment Record data can be found in PRTAX.