The Argument for Busy Kids
According to a report released by the United States Census Bureau in November, children are more engaged at school when they participate in extracurricular activities. These activities include sports, school clubs, private lessons and more.
The report states the following facts about how busy our children are:
42% of school-aged children participate in sports
30% take lessons outside of school
28% belong to clubs
9% of students belong to all three of these groups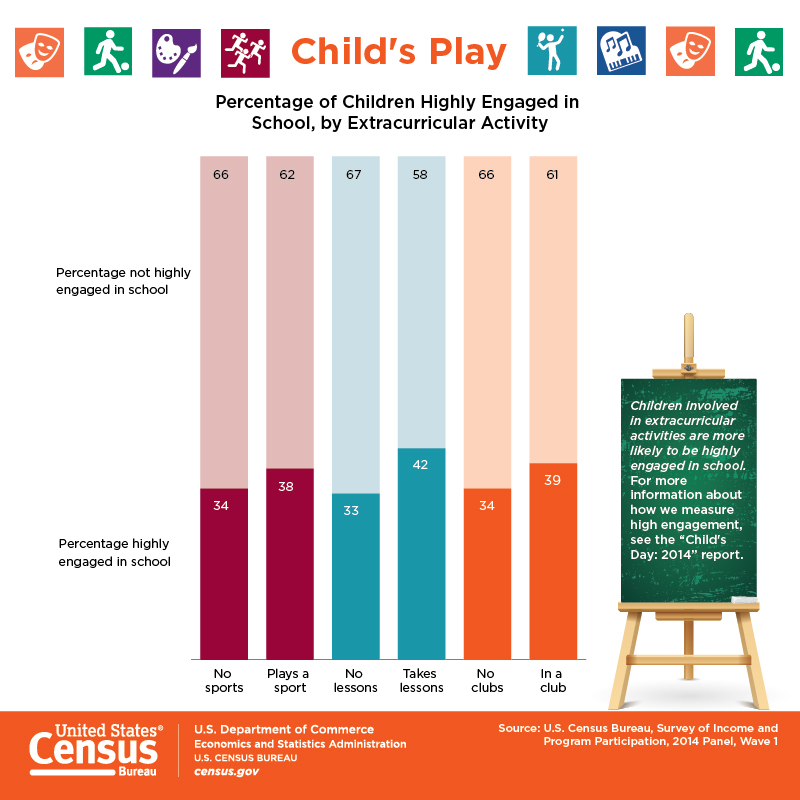 With the increase in technology and time spent using electronics, many parents worry that their children are going to fall behind in school or become less active outside of the classroom. Conversely, the same report also says that school-aged children are not any less involved in extracurricular activities than kids were 15 years ago. There has actually been an increase in the number of children involved in sports over the past decade, from 36% in 1998 to 42% in 2014. However, the report does not directly address the amount of technology used by these children.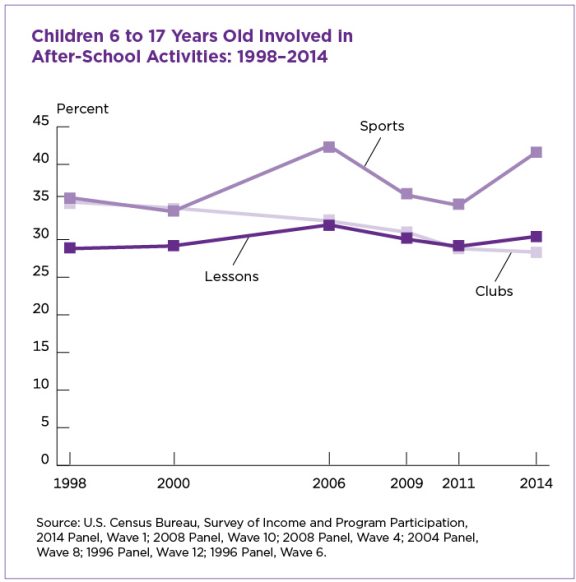 There is a strong argument for allowing children to be active outside of school. Many parents will attest to valuable skills that children can learn, such as social skills, leadership, responsibility and time management.
The report also found that children living in poverty were less likely to be involved in extracurricular activities. Only 26% of children with food insecurity at home were highly engaged at school, compared to 38% of those who are considered food secure.
The complete report can be found here.
Source: pexels.com, U.S. Census Bureau